When you or a loved one suffers because of someone's negligence in Madison County, Ohio, you might be entitled to financial compensation.
Our Madison County personal injury attorneys at Kisling, Nestico & Redick have helped over 10,000 injured people. KNR has secured more than $500 million in settlements and verdicts due to our legal experience and insurance industry knowledge.
Contact Kisling, Nestico & Redick for a free, no-risk consultation with an accident attorney. Call 1-800-HURT-NOW or reach out online. We only get paid when you recover compensation.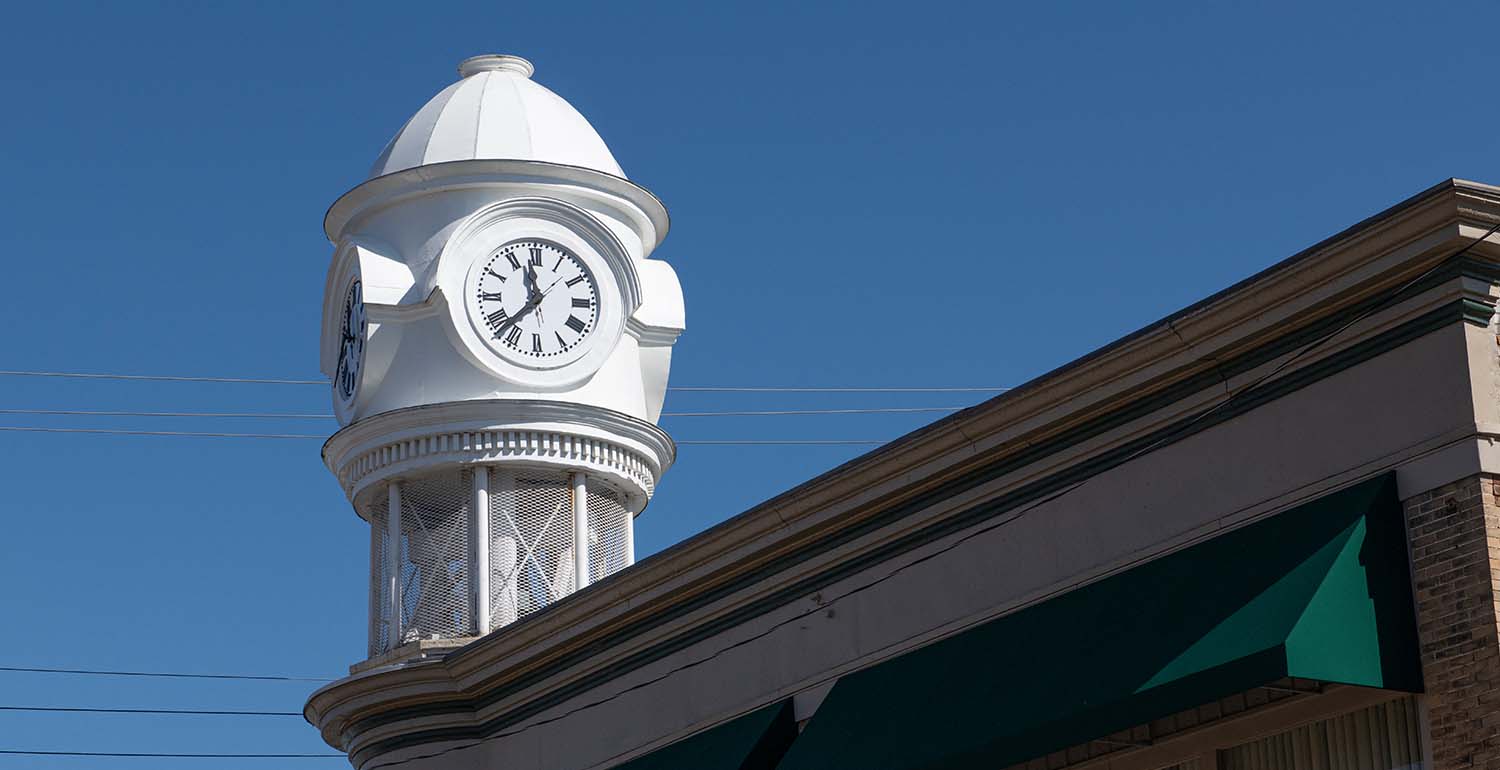 Personal Injuries in Madison County, OH
Accidents happen more often than you think in London and throughout Madison County. Kisling, Nestico & Redick protects your rights and helps you recover compensation and justice.
Common Personal Injury Accidents in Madison County
Enjoy the Benefit of a Dedicated Injury Attorney
Whether you live in London, Midway, West Jefferson, Mount Sterling, or Plain City, hiring a personal injury attorney gives you a better chance at recovering fair compensation. A dedicated attorney relieves you of the stressful and time-consuming actions required to file an insurance claim or lawsuit. You get the rest you need to recover from your injuries or spend time with loved ones.
There are many benefits when you work with an attorney.
Obtain & Examine Evidence of Liability
A successful personal injury claim depends upon proving the other party caused your injuries and damages. An injury attorney has the resources and knowledge to collect evidence of liability. Most accidents happen because someone breaches their duty of care – they don't do the right thing at the right time. An accident attorney collects proof of this negligence so that you can pursue compensation.
Assigns a Value to all Damages
There are generally two kinds of damages after an injury or accident: economic and non-economic. Economic damages include expenses such as car repairs or a visit to the emergency room. Non-economic damages (for example, pain and suffering) are less tangible but equally important. A personal injury lawyer evaluates all damages for a fair settlement.
Negotiates with the Insurance Company
KNR has a successful track record for accident victims because we understand how insurance companies treat a claim. We collect evidence of liability, compile your expenses, and negotiate for maximum compensation. Occasionally, negotiations break down. When that happens, our skilled trial lawyers take the other side to court.
Provides You with Local Resources
Injuries are unplanned but inevitable when another person is negligent. Our attorneys help clients throughout Ohio. We gladly answer your questions and give you the resources most helpful after an injury or accident.
Madison County, OH Resources for the Injured
KNR has 11 locations throughout the state. We are here to help you with professional legal care and local resources.
Hospitals
Getting medical care should be a top priority after any type of injury or accident. Sometimes it takes several hours or days before you notice symptoms. We encourage you to be proactive and visit one of the following locations for medical care.
Madison Health Hospital
Madison Health Urgent Care
Chiropractors
A fall or accident can jolt your spinal cord out of alignment. This misalignment causes severe pain and inflammation, making it difficult to work, study, or care for your loved ones. A chiropractor uses non-invasive, holistic methods to relieve whiplash pain, back injuries, and other discomforts. It might be worth a visit to a local chiropractor to help identify the cause of your pain and get you the relief you need.
Common Questions for the Injured
Our accident lawyers have over 500 combined years of legal experience and have covered many types of accidents. Here are common questions that injured clients ask. If you have additional questions, please reach out for a free initial consultation.
How Long Do I Have to File a Lawsuit?
Ohio allows two years to file a personal injury lawsuit. Most personal injury cases are resolved through insurance settlements. However, if negotiations fall through, your other option is likely to file a personal injury lawsuit. Give yourself plenty of time to exercise all legal options by contacting a personal injury attorney as soon as possible.
Should I Admit Fault in My Injury Case?
Admitting fault gives the insurance company grounds to deny your claim. At the very least, admitting guilt reduces the amount of your settlement. Liability is a complex legal issue that an attorney best handles. You do not have to give a statement to the insurance company right away. Take a moment to call KNR to learn more about your legal options.
How Can I Prove the Other Party Is At Fault?
An injury attorney gathers evidence that shows the other party breached their duty of care. The insurance company (and the court) require proof of liability before they consider awarding you compensation. There are several ways to collect this evidence.
Photos & Videos
Photos are an easy way to capture evidence after an injury or car accident. Take pictures that show the cause, result, or both. For example, get photos of skid marks, your damaged car, and your injuries.
Witnesses
If possible, ask for the names and phone numbers of people present when the accident occurred. An attorney can take their statement and include it with your insurance claim as further proof of liability.
Police Report
A police report adds credibility to your insurance claim. Sometimes, there are reports from other reliable agencies, such as mall security guards, for a slip and fall accident. Don't worry if you forget to get a copy of the police report at the scene. There are links below to request a copy from the appropriate agency.
Should I Go to the Hospital?
As experienced injury attorneys, we strongly recommend that you seek medical care even if you "feel fine." Some accident injuries take a while to appear. It might be several days until you are in pain. For your best health outcome, see a healthcare provider as soon as you can.
Medical Documentation
Going to the nearest emergency room, walk-in clinic, or your family doctor also ensures that you have medical documentation. Including copies of medical tests, exam notes, and other proof is far more effective than simply telling the insurance company that you are injured. Medical documentation validates your claim and helps you collect the compensation you deserve.
Accident Statistics for Madison County, OH
Population: 48,824 Total Size: 467 square miles
The Ohio State Highway Patrol investigated 945 car accidents in 2020, including seven fatal crashes.
Contributing Factors:
69 alcohol-related
95 involved OVI (Operating Vehicle Impaired)
42 drug-related
181 involved speeding
68 distracted-related
88 involved failure-to-yield
27 involved running a red light or stop sign
Five pedestrian-related
Accidents by Age Group:
264 youth-related
111 involved teens
312 mature-related
Madison County, OH Car Accident Resources
As if being injured from an accident that was not your fault wasn't bad enough, you probably have a long to-do list after the crash. KNR has helped countless car accident victims, and we're here to help you.
You can find answers to commonly asked questions and links to local resources for car repairs, tow trucks, and other services you might need.
Towing Services
Car crashes often leave vehicles unsafe to drive. There are several towing services near London, West Jefferson, and throughout Madison County.
Barker's Towing/Recovery and Tires
Long's Towing & Recovery LLC
JET Roadside Assistance (614) 867-2705
Body Shops
Finding a body shop near you is time-consuming. We've done the work for you by providing you with these options.
Cave's Auto Body Shop (740) 852-3652
Kahn's Auto Repair (740) 852-1132
Joe Joe's Auto Repair (740) 852-3300
Wilsons Family Auto (740) 490-7065
Car Rentals
If your vehicle is in the shop for a few days, you might need to rent a car. Here are a few options for car rentals.
Enterprise Rent-a-Car Hilliard
Avis Car Rental Hilliard
Budget Car Rental Hilliard
Police Departments
It helps your insurance claim to include a police report. Several police departments serve Madison County.
Madison County Sheriff's Office
London Police Department
Ohio State Highway Patrol
Crash Report
You can visit the Ohio State Highway Patrol website to order a crash report. However, if another police agency investigates your crash, you will need to contact them. A car accident lawyer reviews the crash report for information about the potential cause or source of the accident. Including a copy of the crash report helps document and strengthen your case.
Common Car Accident Questions
Car accidents leave you with more than injuries. They often create confusion and anxiety about your financial situation.
What if the At-Fault Driver Is Uninsured?
It's challenging to recover compensation when the at-fault driver does not have insurance or enough insurance. An experienced car accident lawyer examines your case to determine if your policy includes an uninsured motorist option. If so, KNR files a claim on your behalf.
If you don't carry uninsured motorist coverage, your best chance for collecting compensation could be a personal injury lawsuit. Other liable parties, such as an employer, could apply if the driver was in a company car.
Do I Need an Attorney?
You are more likely to recover fair compensation when you have a car accident attorney helping you. Insurance companies are infamous for doing all they can to deny, delay, or downplay claims. Our car accident lawyers enjoy a unique insight into the insurance business. We use our experience and knowledge to fight for the highest possible settlement.
Why Is Negligence Important in My Injury Case?
Negligence is how an attorney proves that the other driver was at fault. They either failed to act or acted irresponsibly or even illegally, such as driving while intoxicated.
Negligence contributes to many car accidents, including:
What if I Cannot Work Because of My Injuries?
An auto accident attorney can explain your options for recovering lost pay. Often, personal injury protection insurance (PIP) covers lost wages. However, insurance companies will not pay beyond policy limits. If you are severely injured, you might need to file a personal injury lawsuit to make up the difference.
Why Hire KNR?
Experience counts, especially when it comes to personal injury law. Since 2005, Kisling, Nestico & Redick has successfully resolved more than 10,000 cases. Many of our attorneys have a previous professional connection to insurance companies. This unique insight allows us to prepare a solid insurance claim designed for maximum compensation.
If someone's negligence injured you or a loved one in Madison County, contact our experienced accident attorneys.
Call KNR: Free Consultations & No Up-front Cost
Schedule a free initial consultation today. Kisling, Nestico & Redick is available online or call 1-800-HURT-NOW. We only get paid when you recover compensation.