If you're suffering from an injury or accident that was not your fault, you could be entitled to financial compensation. Whether a dog bite, medical malpractice, or car accident, an experienced attorney helps you recover compensation for economic and emotional losses.
Since 2005, Kisling, Nestico & Redick has helped more than 10,000 injured clients obtain compensation and justice. We navigate the complex insurance claims process so that you may focus on resting and feeling better.
Contact Kisling, Nestico & Redick today for a free, no-risk consultation. Call 1-800-HURT-NOW or reach out online. We only get paid when you recover compensation.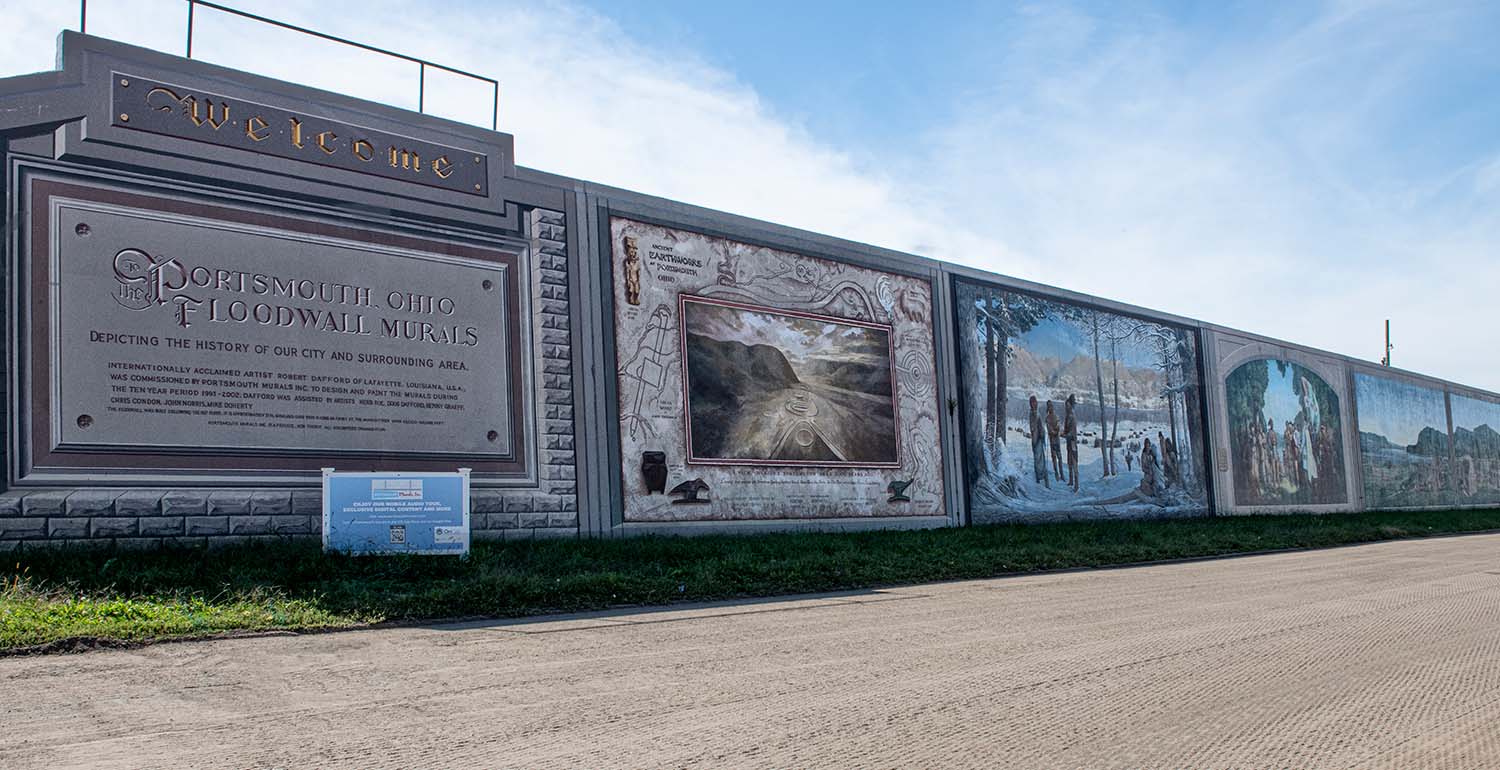 Personal Injuries in Portsmouth, OH
When someone breaches their duty of care, accidents with injuries often occur. You might be entitled to compensation for accident-related expenses, including medical care, property damage, and lost pay.
Common Personal Injury Accidents
Benefits of an Attorney
KNR serves injured individuals in Scioto County, from the county seat of Portsmouth to Wheelersburg. Studies show that working with an attorney increases the potential for compensation. Insurance companies hate paying claims because they lose money. Hiring an attorney shows that you are serious about pursuing financial recovery.
There are several benefits of an experienced attorney for your injury case.
Obtains Evidence of Liability
Injuries alone aren't enough to secure compensation. You must show how the other party caused or contributed to your pain and loss. An attorney with KNR has the resources and knowledge to establish liability using evidence, documentation, and testimony.
Assigns a Value for Damages
A personal injury attorney evaluates your economic and non-economic losses. Our firm focuses on injury cases because those responsible should pay for your medical bills and other expenses. KNR fights to recover compensation for all the ways that accidents affect your life, from car repairs to costly prescriptions.
Negotiates with the Insurance Company
Insurance companies tend to lowball when it comes to settlement offers. They rely on most accident victims not understanding the back-and-forth negotiation and hope to settle cheaply and quickly. Our attorneys are skilled negotiators and seasoned trial lawyers who aren't afraid to file a lawsuit to get what you deserve.
Provides Local Resources
If being injured isn't bad enough, many accident victims wonder where to find resources like a tow truck or car rental agency. KNR is an Ohio-based firm that answers your questions and provides links to hospitals, body shops, and other services.
Portsmouth, OH Resources for the Injured
KNR has 12 locations throughout the state. Our lawyers have over 500 combined years of legal experience to help you or a loved one recover compensation.
Hospitals
Medical care is vital after any type of accident or injury. There are a few hospitals and urgent care centers near Portsmouth.
Southern Ohio Medical Center
King's Daughters Medical Center
Portsmouth Family Care Center
Chiropractor
Slip and fall accidents, car accidents, and other incidents often create soft tissue injuries. Consider visiting a local chiropractor if you're suffering from back or neck pain, headaches, sprains, and other discomforts.
Chiropractic medicine is based on holistic, non-invasive, and non-surgical care. Some injured individuals discover their pain, swelling, and inflammation ease faster with the help of a chiropractor.
Common Questions for the Injured
We strive to answer all your questions and guide you through the complex claims process. If you have additional questions, please reach out to us today.
How Long Do I Have to File a Lawsuit?
You have two years from the date of the injury or accident to file a personal injury lawsuit in Ohio. This might sound like plenty of time, but you should know that building a strong case takes time. It is in your best interest to contact an attorney as soon as possible.
While many injury cases settle outside of court, sometimes the insurance company refuses to negotiate in good faith. An attorney with KNR is ready with trial-tested experience and a deep understanding of state liability laws.
Should I Admit Fault in My Injury Case?
Admitting fault gives the insurance company an excuse to deny your claim or pay you less than you deserve. Liability is a complex legal issue. You might or might not share fault for the accident, so it's best left to an experienced lawyer to sort out the details.
How Do I Show the Other Party Is Liable?
The insurance company will demand evidence that their policyholder's negligence caused your injuries. A skilled attorney knows how to meet this burden of proof using a variety of evidence, documentation, and testimony.
Photos & Videos
If possible, capture evidence like damaged property and injuries. Photos and videos from the accident scene can back up your claim of negligence by the other party.
Witness Statements
Try to get the names and phone numbers of people who witnessed the injury or accident. Their statement can support your case and convince the insurer of the other party's negligence.
Police Reports
A police report officially documents the accident, with names, contact information, related violations or charges, and other details necessary for a claim. Police officers are objective, trained observers, and their comments could weigh heavily in your favor.
Should I Go to the Hospital?
Severely injured individuals go to the hospital, usually in an ambulance, directly from the scene. Even if the paramedics didn't take you to the nearest emergency room, you should still seek medical care. It can be dangerous to your health and safety if you delay seeing a doctor or other healthcare professional.
For example, many people hurt in an accident have a concussion. Concussions can quickly become life-threatening if undiagnosed and untreated.
Medical Documentation
Medical attention helps you avoid potential complications or long-term effects after an accident. It also provides medical documentation that shows the insurer that your injuries are valid. Medical documentation can take the form of an X-ray, blood test, MRI, or doctor's exam notes. An attorney includes medical documentation with your insurance claim as proof of injury and damages.
Accident Statistics for Scioto County, OH
Population: 74,008 Total Size: 616 square miles
In 2021, there were 1,726 car accidents in Scioto County, according to the Ohio State Highway Patrol. Eight were fatal crashes. More accidents occurred on Wednesdays and Fridays.
Contributing Factors:
69 alcohol-related
119 involved OVI (Operated Vehicle Impaired)
57 drug-related
83 involved distracted drivers
307 speed-related
84 involved running a red light or stop sign
248 failure-to-yield-related
14 pedestrian-related
Four involved bicycles
28 motorcycle-related
Accidents by Age Group:
537 youth-related
249 teen-related
542 mature-related
Portsmouth, OH Car Accident Resources
With more than 10,000 cases to date, KNR handles all kinds of car accidents. We provide answers and resources to help injured individuals in the aftermath of a crash.
Towing Services
Tow trucks transport your damaged vehicle to the body shop, your home, or wherever you need it to go. There are a few towing companies in Portsmouth.
A-1 Towing Pros (740) 354-4500
Ted's Towing & Auto Repair (740) 776-2092
Hamilton's Towing (740) 456-8150
Body Shops
Scioto County has several auto body and repair shops. Feel free to get a few estimates before making your decision.
Monroe's Collision, Inc.
Vaughter's Auto Center
Findlay Street Auto
Car Rentals
You might want to rent a car while your vehicle is being repaired. Here are the closest car rental places to Portsmouth.
Hertz Rent-a-Car
Enterprise Rent-a-Car
Police Departments
Several police departments serve and protect Portsmouth and Scioto County. You can ask for a police report from the agency investigating your crash.
Portsmouth Police Department
Scioto County Sheriff's Department
Ohio State Highway Patrol
Crash Report
The Ohio State Highway Patrol keeps records of the accidents they investigate. You can visit their website to order a crash report. However, if another police agency investigates your crash, you should contact them. A car accident lawyer uses the crash report for information to identify all liable parties.
Common Car Accident Questions
It's natural to feel angry or anxious after a car accident. Having an experienced attorney by your side can help you feel more in control.
What Happens if the At-Fault Driver is Uninsured?
Car accidents involving an uninsured or underinsured driver are more complex. An attorney can check your policy to see if you carry an uninsured motorist plan. In our experience, drivers do not always know what benefits or coverage apply to their situation.
If you don't have uninsured coverage, you might need to file a personal injury lawsuit against the driver. Although uninsured, they might have financial assets to cover your damages.
Should I Hire an Attorney?
It's challenging to deal with an insurance company under the best circumstances. It can be overwhelming if you're suffering from accident injuries and losses. Not only does a car accident lawyer compile evidence and assess your damages, but they also negotiate with the insurer for you. Our attorneys understand how insurance companies work. We use our knowledge and experience to your best advantage.
What Is Negligence?
Negligence means that someone breached their duty of care, and in so doing, caused your injuries. Most car crashes are due to negligence, such as speeding or driving while impaired.
Other car accidents caused by negligence:
What if I Cannot Work Due to My Injuries?
Lost pay due to accident-related injuries is a legitimate economic loss. An attorney can include lost wages with your insurance claim. However, not all insurance policies cover lost pay, or they only cover up to a limit. You might recover additional compensation by filing a personal injury lawsuit.
Why Hire KNR?
Our attorneys are experienced, compassionate, and dedicated to recovering compensation for accident victims. Many have worked in the insurance industry or as legal counsel for insurers. This insight allows Kisling, Nestico & Redick to obtain results that an injured person alone might not achieve.
KNR has recovered over $500 million in damages for injured individuals to cover medical bills, property damage, and other losses.
When someone's negligence injures you or a loved one, it's time to talk to an experienced attorney.
Call KNR: Free Consultations & No Up-front Cost
You pay nothing up-front, and we're paid only when you recover compensation. Call Kisling, Nestico & Redick for a free initial consultation at 1-800-HURT-NOW or visit us online.