Personal injuries such as slip and falls or car accidents happen more than you think in Circleville, Ohio. When someone's negligence causes physical, emotional, and financial suffering, you could be entitled to compensation.
Our experienced personal injury lawyers are familiar with the insurance industry. We know how to build a strong claim and effectively negotiate on your behalf. Should the insurer refuse to negotiate, KNR is willing and able to take your case to court.
Your injury case deserves personalized, experienced legal care. Contact Kisling, Nestico & Redick for a free, no-risk consultation. Call 1-800-HURT-NOW or reach out using our online contact form. We get paid only when you recover compensation.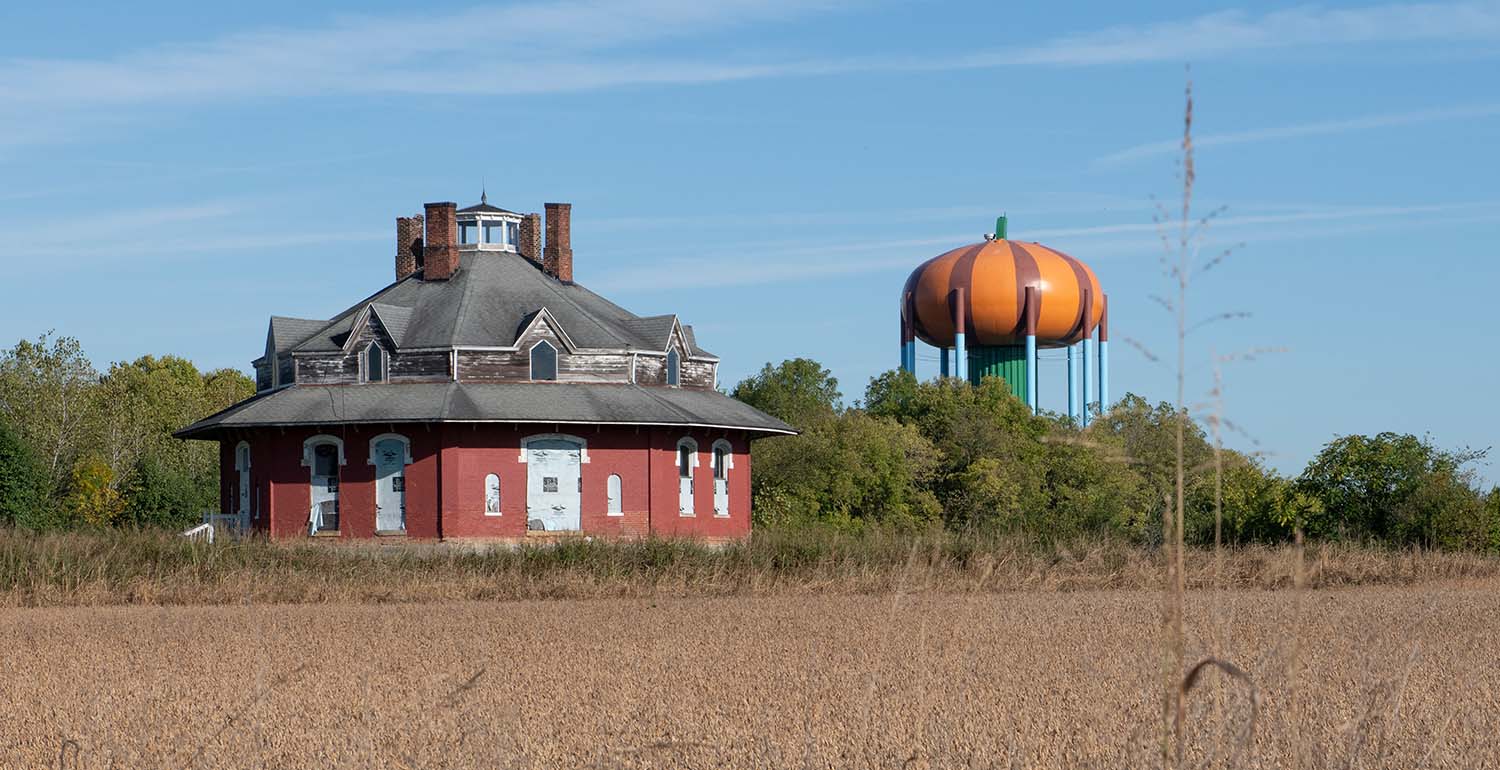 Personal Injuries in Circleville, OH
Accidents happen, but when someone's negligence or careless act is to blame, you could be entitled to compensation. A personal injury lawyer serving Pickaway County identifies the liable party and pursues compensation while you focus on feeling better.
Common Personal Injury Accidents
Benefits of a Personal Injury Attorney
Working with an attorney gives you control of your case. Studies show that injury victims who work with an attorney are more likely to receive a settlement than those without legal representation. KNR has helped more than 10,000 clients recover compensation to help with medical bills, lost pay, and other damages.
An attorney gives you several benefits.
Examines Evidence for Liability
Recovering compensation for injuries caused by someone's negligence requires proof. A dedicated attorney has the time, resources, and knowledge to examine photos, police reports, and other kinds of evidence. Establishing liability is an essential part of your claim that deserves the full attention of a legal professional.
Determines a Value for Damages
Personal injuries and accidents create both economic and emotional damages. An attorney with KNR considers current and future losses. For example, if your injuries leave you disabled, a lawyer can seek compensation for reduced earning capacity. You deserve fair compensation for the many ways that the accident affected your life.
Negotiates a Settlement
Many personal injury cases settle without the need for legal action. However, you are in a much better position to negotiate with the insurance company when you have an experienced attorney. Kisling, Nestico & Redick has successfully resolved thousands of injury cases. We believe that you should not suffer twice for someone's reckless or negligent action.
Connects You with Local Resources
Whether it's finding the closest hospital near you or providing a handy list of auto body shops, KNR simplifies your to-do list. We will answer your questions and guide you through insurance claims and legal processes.
Circleville, OH Resources for the Injured
Kisling, Nestico & Redick has 12 locations throughout Ohio. Our attorneys serve Circleville and Pickaway County to help injured individuals recover financial compensation from all liable parties.
Hospitals
You don't need to suffer from life-threatening injuries to seek medical care at a local hospital. In our experience, some accident victims do not realize the extent of their injuries. We encourage you to reach out to one of these hospitals as soon as possible.
Ohio Health Berger Hospital
Ohio Health Circleville Health Center
Pickaway County Health Services
Chiropractors
A healthy spine is essential for good health, but a fall or accident may cause misalignment. A chiropractor uses non-invasive, holistic methods to relieve whiplash pain, back injuries, and headaches after an accident. Many injured individuals may find that a visit to a chiropractor aids with healing and overall wellness.
Common Questions for the Injured
With over 500 combined years of legal experience, our attorneys are familiar with many types of accidents. Here are common questions that injured clients ask. Please contact KNR for a free initial consultation to answer specific questions about your case.
What Is the Deadline for Filing a Lawsuit?
Ohio allows two years to file a personal injury lawsuit. Many injury cases are resolved through insurance settlements and do not require legal action. However, an injury attorney can take your case to court if negotiations fail. It's in your best interest to contact a lawyer serving Pickaway County as soon as possible.
Should I Admit to Any Role in the Accident?
The insurance company might not offer fair compensation if you admit fault in your case. Even an inadvertent "I'm sorry" could be used as a reason to deny payment. It's your right to ask an attorney for help – and to have them represent you to the insurer.
How Do I Show the Other Party Is At-fault?
You must show that the other party caused or contributed to your injuries to recover compensation. This can be a tough assignment for anyone, let alone someone recovering from an injury or accident. A skilled attorney gathers evidence of liability to bolster your case. There are several ways to collect this evidence.
Photos & Videos
If possible, accident victims should take photos or videos at the scene. You may also take pictures of your injuries.
Witnesses
Ask people who saw the accident if they would be willing to make a statement. Witness statements can play an essential part in establishing liability.
Police Report
Police officers are trained observers. Their remarks on an official report carry weight with the insurer. If you don't get a copy of their information at the scene, you can contact them afterward.
Do I Need to Go to the Hospital?
As experienced injury attorneys, we strongly recommend that you receive medical care. Shock and confusion can mask injury symptoms for several hours or even several days. Always seek medical treatment for pain or worsening symptoms.
Medical Documentation
Medical documentation includes test results, doctor's examination notes, and other tangible proof that you sought and received treatment. If you delay or avoid medical care, the insurance company could assume you're not injured and deny your claim. Medical documentation validates your claim to help you recover maximum compensation.
Accident Statistics for Pickaway County, OH
Population: 58,539 Total Size: 507 square miles
According to the Ohio State Highway Patrol, there were 1,187 car accidents in Circleville and throughout Pickaway County in 2021. Nine were fatal crashes. Most accidents occurred on Friday, Tuesday, and Monday, respectively.
Contributing Factors:
35 alcohol-related
60 involved OVI (Operating Vehicle Impaired)
35 drug-related
82 involved distracted drivers
121 speed-related
34 involved running a red light or stop sign
186 failure-to-yield-related
Nine involved pedestrians
26 motorcycle-related
Four involved bicycles
Accidents by Age Group:
361 youth-related
164 teen-related
403 mature-related
Circleville, OH Car Accident Resources
KNR provides personalized legal representation and links to resources that many accident victims find helpful.
Towing Services
Car accidents can badly damage vehicles and render them unsafe to drive. There are several options for towing in Pickaway County, including 24-hour providers.
Fletcher's Towing
Last Notice Towing & Recovery
Pickaway Towing & Recovery (740) 497-4342
Scioto Valley Wrecker Service (740) 497-5586
Body Shops
It is hard seeing your car banged up. Below are a few auto repair shops.
Perfection One Collision Repair
Blankenship Auto Repair
J R Body Shop (740) 474-7332
Car Rentals
Having your car in the shop doesn't stop your schedule for picking up kids, driving to work, or running errands. Here are the closest rental companies to Circleville.
Enterprise Rent-a-Car Chillicothe
Hertz Car Rental Lancaster
Byers Car Rentals LLC (614) 991-0554
Police Departments
It helps your insurance claim when you include a police report. Some police departments let you download a crash report on their website. You may also call or visit in person.
Pickaway County Sheriff's Office
Circleville Police Department
Ohio State Highway Patrol
Crash Report
You can order a crash report from the Ohio State Highway Patrol website. However, if another police department investigated, you must contact them. An attorney scans these reports for valuable information such as involved parties, moving violations, and alcohol or drug test results.
Common Car Accident Questions
Below you'll find common car accident questions. Our car accident lawyers help you navigate the complexities of an insurance claim or a personal injury lawsuit. If you still have questions, call KNR today.
What if the At-Fault Driver is Uninsured?
Although Ohio requires drivers to carry insurance, some don't. A car accident attorney helps you understand your options when the at-fault driver does not have insurance or enough insurance. If you have uninsured motorist protection, KNR can file a claim to pay for medical treatment and other expenses.
If the crash involved a company car, there could be other liable parties, such as an employer. An attorney can also help you file a personal injury lawsuit to pursue compensation.
Do I Need an Attorney?
You aren't required to hire an attorney to seek compensation. You should know that injured individuals who work with an attorney are more likely to recover compensation.
Insurance companies try to settle for as little as possible. An attorney looks out for your best interest. You might have long-term medical needs or other anticipated expenses. We use our experience to fight for the highest possible settlement.
What Does Negligence Mean?
Negligence is a legal term that describes a breach of duty. For example, a driver that runs a red light breached their duty to obey traffic signals. Therefore, they should be held liable for your economic and emotional damages.
In addition to running a red light, there are other examples of how negligence causes car accidents:
What if My Accident Prevents Me from Working?
The at-fault driver's personal injury protection insurance (PIP) often covers your lost wages. If you are severely injured, you could exhaust this coverage soon. A car accident attorney can pursue legal action to pursue additional compensation when that occurs.
Why Hire KNR?
Since 2005, Kisling, Nestico & Redick has handled more than 10,000 injury cases. Many of our attorneys have hands-on knowledge of the insurance industry. Our recovery of more than $500 million in compensation shows insurance companies that we mean business. You may rest assured that KNR does everything possible to maximize potential compensation.
If someone's negligence injured you or a loved one, contact our experienced accident attorneys serving Circleville and Pickaway County. You could be entitled to compensation for medical bills, property damage, lost pay, pain and suffering, and more.
Call KNR: Free Consultations & No Up-front Cost
Schedule a free initial consultation today with Kisling, Nestico & Redick. We are available online or by phone at 1-800-HURT-NOW. We only get paid when you recover compensation.