When you or a loved one suffers because of someone's negligence, you might be entitled to financial compensation. A personal injury and car accident attorney serving Mount Vernon and Knox County will guide you through the insurance claim process.
Since 2005, Kisling, Nestico & Redick has recovered millions in settlements and verdicts for injured people like you. Our knowledge of the insurance industry, decades of experience, and proven results make us one of Ohio's leading personal injury firms.
You do not have to be at the mercy of the insurance company for an injury or accident that is not your fault. Our injury lawyers fight tirelessly on your behalf to get you the compensation you deserve for medical care, lost pay, and additional damages.
With over 10,000 clients served, KNR is ready to help you. For a free, no-risk consultation, call 1-800-HURT-NOW or use our online contact form. We get paid only when you recover compensation.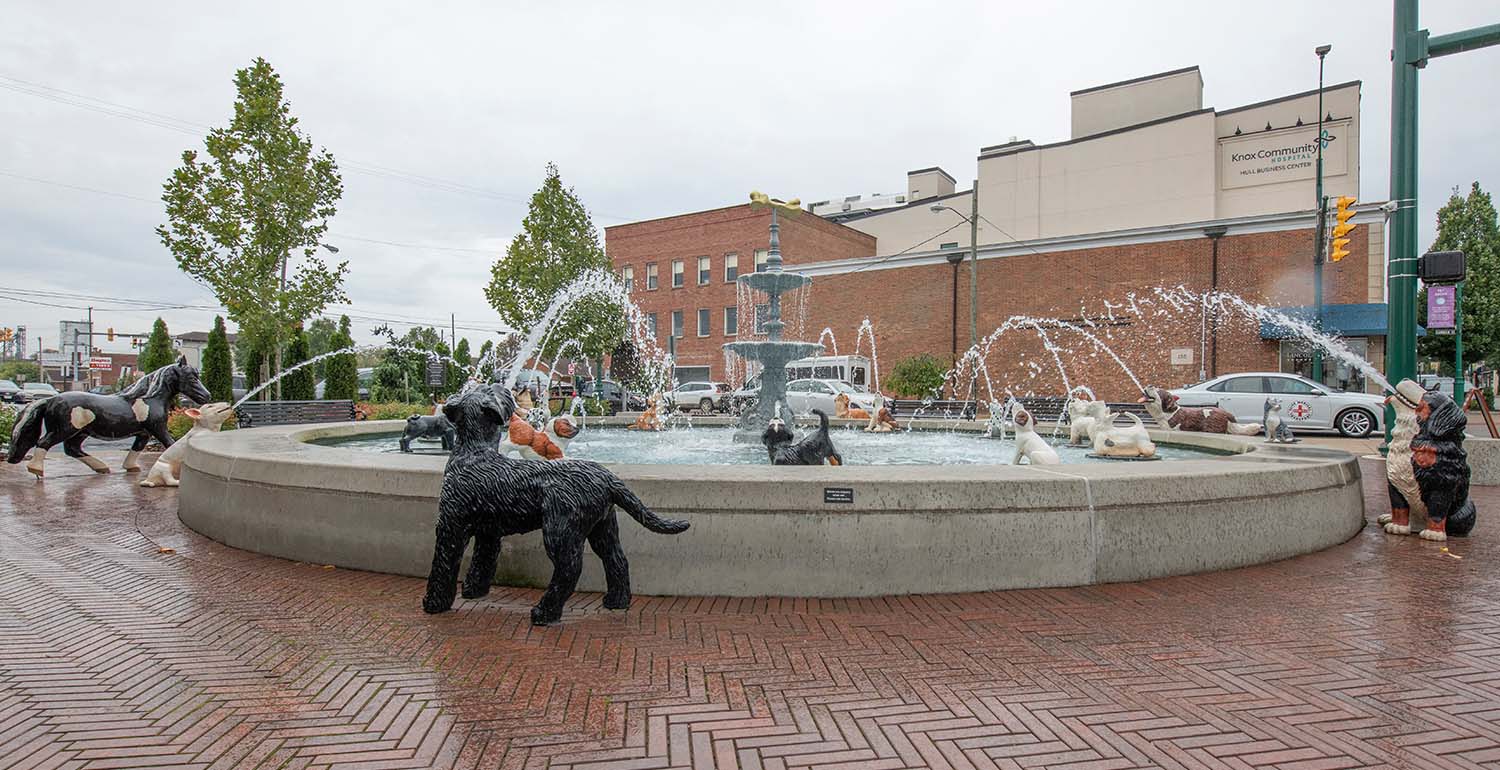 Personal Injuries in Knox County, OH
Every year, people living in Mount Vernon and elsewhere in Knox County suffer injuries because of negligence. Kisling, Nestico & Redick protects accident victims who could be entitled to financial recovery.
Common Personal Injury Accidents
Benefits of a Personal Injury Attorney
Accident victims who work with an attorney enjoy a better chance of recovering fair compensation. Injured people who choose Kisling, Nestico & Redick benefit from an award-winning team that focuses entirely on personal injury law. Working with an attorney gives you more control of your case. This feature is essential for many clients because it provides the peace of mind they need after a traumatic event.
There are many benefits when you hire an attorney to help with your injury case.
Obtain Evidence of Liability
Knowing that someone injured you is different than proving it. Insurance companies will deny or downplay claims that do not show a clear case of liability, injuries, and damages. A personal injury lawyer has the knowledge and resources to obtain evidence of liability. It takes skill and time to build a case against the at-fault party. You do not need this additional burden while you are recovering from injuries.
Determine a Value for Damages
Some damages are straightforward, such as repairs for your car or the expense of a rental car. Other losses are less tangible, such as emotional trauma or diminished quality of life. A lawyer with KNR determines a value for your economic and emotional damages.
Negotiates for a Fair Settlement
Negotiating with the insurance company is one of our many strengths at KNR. Our lawyers know how insurers think and that many first offers are ridiculously low. We negotiate from a position of legal and practical experience to pursue maximum compensation.
Provides Local Information and Resources
If being injured isn't bad enough, you probably need to find medical care, tow trucks, and other resources near you. Kisling, Nestico & Redick wants to make your life as easy as possible, so we provide you with contact information for services you likely need after an accident.
Knox County, OH Resources for the Injured
KNR has 12 convenient locations throughout Ohio. We understand what it's like to have your life disrupted by an injury or accident. Our compassionate legal team is with you every step of the way, answering questions and helping you through this challenging time.
Hospitals
From whiplash to broken bones, accidents create painful injuries. It is in your best interest to seek medical attention, whether a trip to the ER via ambulance for severe injuries or an appointment with your family doctor. You can find medical care at one of the following locations.
Knox Community Hospital
Knox County Community Health Center
Knox Community Urgent Care
Chiropractors
Back, neck, shoulder, and leg pain are common after an accident. Concentrating, sleeping, or performing daily tasks can be difficult when your spine is out of alignment. A chiropractor uses holistic methods to relieve pain, improve circulation, and boost overall health. Adding a chiropractor to your other medical and wellness providers may have long-lasting benefits.
Common Questions for the Injured
Our experienced attorneys focus on recovering the compensation you deserve from all those responsible. We know that you have questions. If you need additional answers to the ones below, please get in touch with KNR today.
How long do I have to file a personal injury lawsuit?
Under Ohio law, you have two years from the date of injury to file a personal injury lawsuit. Most injury cases settle, but our attorneys prepare for each case as if they were going to court. We want to be ready in case the insurance company fails to negotiate in good faith. It takes time to build a lawsuit, so contact an injury lawyer serving Knox County as soon as possible.
Should I admit fault in my injury case?
Insurance companies could deny your claim if they believe you are at fault. It is possible to recover compensation if you played a minor role in the accident, but liability is a complex legal issue. We recommend that you let an attorney represent your case to the insurance company.
How does an attorney establish liability?
Most personal injuries stem from negligence – someone fails to act with the same level of care that any reasonable person would in similar circumstances. We establish liability by showing that the other party acted carelessly or failed to act.
With over 500 combined years of legal experience, our attorneys know how to collect, examine, and present evidence of liability. We carefully review all evidence, documentation, and testimony that supports your case.
Photos and Videos
Whenever possible, use your cell phone to take pictures or videos of the accident scene. Include any proof or visual evidence that shows negligence, such as skid marks from a car crash.
Witness Statements
Get the names and phone numbers of people who saw the event or accident. Their statements are invaluable for showing how the other party breached their duty of care.
Police Reports
An attorney reviews the official police report for valuable information that can prove liability.
Should I go to the hospital or a walk-in clinic?
For severe injuries, you are probably under a doctor's care already, either in the hospital or at home. If your injuries are less intense, you can probably go to a walk-in clinic or see your regular doctor. You risk making an unknown or untreated injury worse if you delay medical attention. You do not have to be in pain or jeopardize your health – get treated by a licensed medical practitioner right away.
Medical Documentation
Insurance companies are infamous for using any excuse to avoid a payout. If you don't get medical treatment, you give them a reason to deny your claim because there is no proof of injury. Get medical documentation of your injuries, whether it's an X-ray for a broken bone or a doctor's exam notes that describe your emotional distress.
An attorney with KNR uses medical documentation to substantiate your damages so that you don't have to pay for someone else's negligence.
Accident Statistics for Knox County, OH
Knox County Population: 62,701
Total Area: 530 square miles
The Ohio State Highway Patrol investigated 985 crashes in Knox County during 2020. Six of these accidents were fatal.
Car Accident Contributing Factors:
55 involved alcohol
63 OVI-related (Operating Vehicle Impaired)
152 speed-related
52 involved distracted drivers
17 drug-related
26 involved motorcycles
Seven pedestrian-related
118 involved failure-to-yield
29 involved running a red light or stop sign
Car Accidents by Age Group:
323 youth-related
173 teen-related
312 mature-related
Knox County, OH Car Accident Resources
Our team consists of attorneys, paralegals, and other professionals who treat your case with the urgency and thoroughness it deserves. We also know what it means to get your life in order after a car accident.
Here are resources in Mount Vernon and Knox County that might come in handy.
Towing Services
If your car is too damaged for you to drive, call one of these towing services near you.
On the Spot Towing & Recovery
Howard Street 24-Hour Towing
Auto Body Shops
From tires to interiors, your car could be seriously damaged. You might consider taking your damaged vehicle to one of the body shops listed below.
Howard Street Garage
Integrity Auto & Truck Repair
Car Rentals
Family and friends might not be able to help you get around town. You can find a place to rent a car at one of these nearby car rental places.
Enterprise Rent-a-Car (Mount Vernon)
A+ Auto Broker Rentals
Police Departments
A few police departments serve the residents of Mount Vernon and Knox County. Depending on which agency investigated your crash, you can get an accident or crash report from them.
Knox County Sheriff's Office
Mount Vernon Police Department
Ohio State Highway Patrol
Crash Reports
A crash report explains the details of the accident, including potential causes and involved parties. The Ohio State Highway Patrol provides copies of crash reports for every accident it investigates. If another police department responded to the crash, you would need to contact them.
Common Car Accident Questions
Our car accident lawyers know that you have concerns about your case. We are here to answer your questions and guide you through the complexities of insurance claims and personal injury lawsuits.
What happens if the at-fault driver is uninsured?
When an uninsured driver harms you, you might have to file a personal injury lawsuit to recover damages. Another option is to check your auto insurance to see if you have uninsured or underinsured motorist protection. If so, your policy could cover your medical bills and other expenses.
A car accident lawyer with KNR has handled many types of accidents, including those involving uninsured drivers. Let us pursue compensation while you focus on feeling better.
Do I need to hire an attorney?
Accident victims who try to negotiate with insurance companies on their own are often at a disadvantage. An insurance adjuster might try to pressure you into accepting a low offer that is inadequate for your injuries. Our attorneys negotiate with insurance companies all the time. We know their tactics, and they know we demand maximum compensation for our clients.
What is negligence?
Negligence is a legal term that describes a breach of duty. For example, Ohio drivers owe other motorists a duty of care to obey the rules of the road. When a motorist fails to uphold this duty, someone usually gets hurt.
Negligence is often the cause of many car crashes, such as:
What if I cannot work after the car accident?
When your car accident injuries prevent you from working, you can pursue compensation from the liable party. Most personal injury protection (PIP) covers your lost pay. If you cannot work for an extended period, you and your attorney can discuss filing a personal injury lawsuit.
Why Choose KNR?
Kisling, Nestico & Redick has recovered millions of dollars in damages for our clients. We achieve these remarkable results with a combination of experience, insurance industry knowledge, and a determination to hold liable parties accountable for the pain and suffering they cause.
When someone's reckless action causes you or a loved one to suffer, it's time to call an experienced injury attorney with KNR. We are proud to serve Mount Vernon and Knox County with the highest legal counsel and client care. Let us help recover compensation for your damages.
Free, No-risk Consultation – Call Today
Schedule a free, no-risk initial consultation today. Kisling, Nestico & Redick is available online, or call us at 1-800-HURT-NOW. There is no upfront cost, and we only get paid when you recover compensation.