Athens County is growing, and unfortunately, so are the number of personal injuries and car accidents. When you or a loved one suffers because of someone's reckless or intentional act, you might be entitled to financial compensation.
Our personal injury and car accident attorneys at Kisling, Nestico, and Redick have recovered multi-million-dollar settlements for people injured or harmed by negligence.
Let us help you after a personal injury or car accident. We take care of the insurance and legal details necessary to pursue compensation. Our firm provides information to assist with finding a hospital, towing service, and other resources you might need. We also answer some of the most commonly asked questions after a life-changing injury or accident.
If you or a loved one were injured, call Kisling, Nestico, and Redick. We only get paid when you recover compensation. For a free consultation, call 1-800-HURT-NOW or reach out online.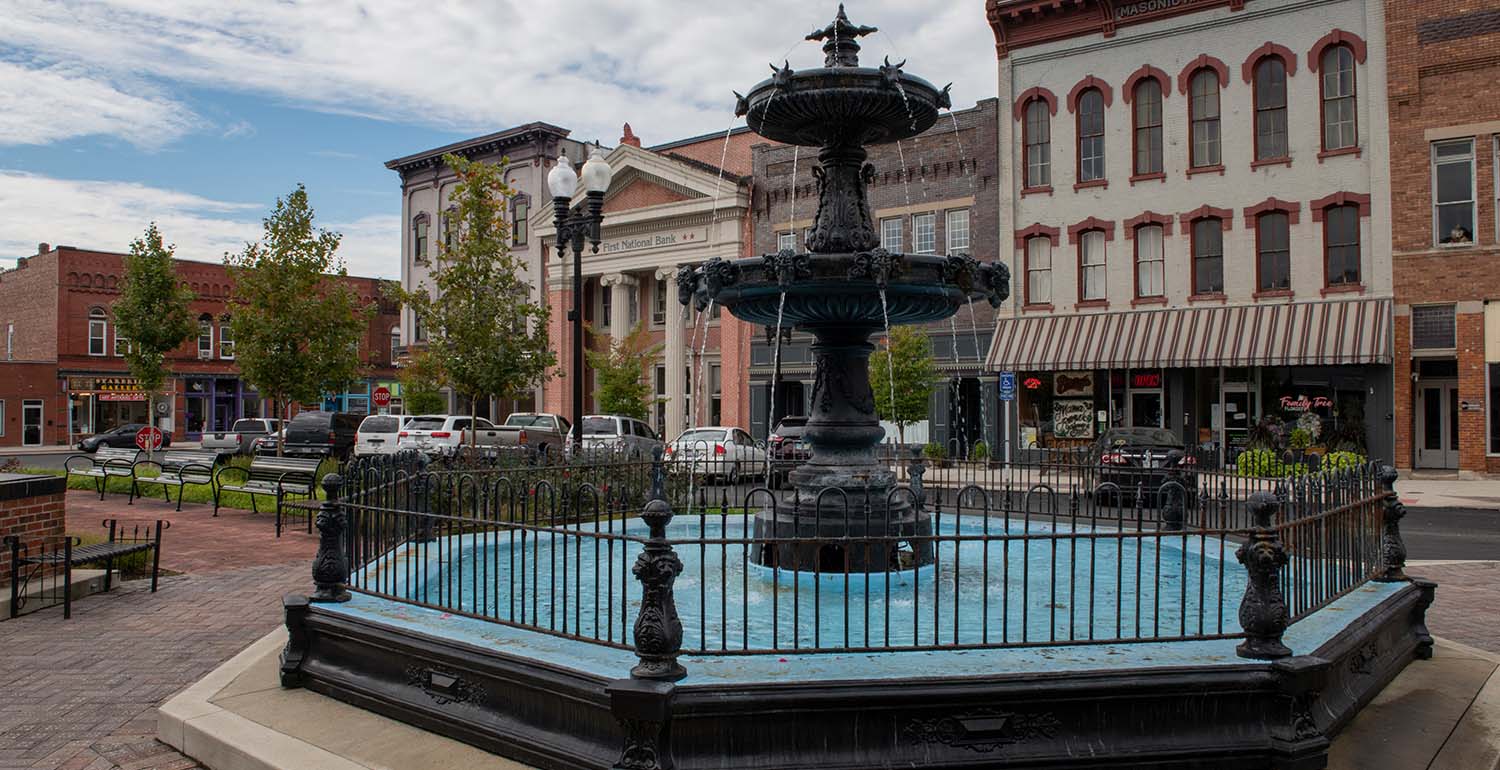 Personal Injuries in Athens County, OH
Our award-winning personal injury attorneys and car accident lawyers protect your right to seek compensation and justice. Kisling, Nestico, and Redick accepts many kinds of injury cases, including:
The Benefits of an Attorney
From Athens to Trimble, Buchtel to Glouster, an attorney offers many advantages for injured people seeking compensation. Ohio has complex liability and negligence laws. Hiring an attorney may increase your chance to recover maximum compensation. There are several benefits of having an attorney by your side after a personal injury or accident, including those below.
Secures Evidence of Liability
To recover damages, you must show that the other party failed to uphold their duty of care and is negligent. An attorney can secure evidence, testimony, and documentation that demonstrates how the other party is at fault. This evidence might include photos, witness statements, and police reports.
Determines a Value for Damages
Most personal injuries and car accidents lead to both economic and non-economic damages. The most common damages include medical bills, car repairs, car rental or temporary transportation, lost pay, and pain and suffering. An attorney will seek compensation for all the ways that the accident affected your life.
Negotiates with the Insurance Company
Insurance companies hate paying claims and often try to lowball injured victims. Hiring an attorney to file, manage, and negotiate your claim can often result in a higher payout. A personal injury lawyer can take your case to trial if the insurance company doesn't negotiate in good faith.
You pay nothing unless we recover compensation on your behalf.
Resources Near You
A personal injury lawyer can also help you find resources near you, from hospitals to towing services. You don't have to search for the help you need, especially when you're injured. With 12 Ohio locations, Kisling, Nestico, and Redick does everything possible to make your life easier after an accident.
Athens County, OH Resources for Injured People
Our accident lawyers have helped more than 10,000 people. We bring personalized, experienced legal representation for injured people and their families. We also provide helpful information and resources like those below.
Please note that the following information is not an endorsement of providers, products, or services.
Hospitals and Urgent Care
In our experience, an individual might be injured after an accident and not realize it. Even if your injuries don't appear serious, always get checked by a doctor or medical professional as injuries could worsen over time.
Here are hospitals that serve Athens:
OhioHealth Nelsonville Health Center (Urgent Care)
Hocking Valley Community Hospital
Athens County Emergency Medical Services
Chiropractors
Common injuries after a personal injury or accident include whiplash, back pain, and other soft tissue pain. Your healthcare treatment might consist of a traditional family doctor and the holistic approach of a chiropractor.
Chiropractors can identify the root of your discomfort and create a pain management program for you. While they cannot guarantee a cure, regular chiropractic visits can provide pain relief and improved wellness.
Common Questions for the Injured
How long do I have to file a lawsuit?
Ohio has a two-year statute of limitations for personal injury lawsuits. That may seem like plenty of time, but you should know that most personal injury lawsuits begin as insurance claims. You deserve plenty of time to explore all your legal options, including suing the liable party.
Should I discuss fault with the insurance company?
You might get a call from the other party's insurance company within hours of your injury or accident. We recommend that you politely decline until you have a chance to talk to an attorney. You should not admit fault for the injury or accident. Admitting fault gives the insurer an excuse to deny your claim.
How do I prove fault in a personal injury case?
Sometimes it is simple to prove who is at fault for your injuries.
When there isn't a clear explanation, you need evidence to support your claim. An attorney has the resources to secure proof that shows how the other party is liable.
Photos or Videos
If possible, take pictures with your cell phone of the accident or injury site. Photos are excellent proof of negligence, whether a broken sidewalk caused you to fall or skid marks that show the other driver was speeding.
Witnesses
People who were there at the time of the injury or accident provide valuable information to support your claim. An attorney with Kisling, Nestico, and Redick can review witness statements or interview individuals who have not yet given a statement.
Police Reports
Police reports are an official record of an injury or accident. The report lists the time, date, location, and names of all involved parties. A personal injury attorney includes a copy of the police report with your claim as further evidence of negligence.
Should I go to the hospital?
Not all injuries are life-threatening, but it is possible to be hurt without immediate symptoms. The adrenaline and shock after an accident often mask signs of whiplash, fracture, or concussion. Some injuries can quickly become serious if untreated.
Always get examined by a licensed healthcare professional as soon as possible after any type of car accident. You will need documentation of your injuries if you want to pursue compensation. You also want to avoid unnecessary complications or long-term damage should you delay medical care.
Medical Documentation
Going to the hospital (or seeing your doctor) also helps provide documentation of your injuries. Insurance companies want proof that you are hurt. Medical documentation might include X-rays or other image scans, laboratory test results, and examination notes. You may take pictures of your injuries, but it is vital to have a licensed medical provider validate your injuries.
Athens, OH Car Accident Resources
Accident Information for Athens County, OH
Population 62,431 (2020 Census)
Land area: 503.60 square miles
Car Accident Information from the Ohio State Highway Patrol 1/1/2020 – 9/27/2021
Total crashes: 1,457
Alcohol and OVI related: 215
Speed-related: 465
Distracted-related: 83
Failure to yield: 171
Our car accident lawyers have the experience and track record to help recover the compensation you deserve. We also make it convenient for you to find the resources you might need after an accident.
Towing Services
If you were in a car accident and your vehicle is un-drivable, you'll need to have it towed. Here are several options for tow trucks in and around Athens County.
Athens Towing : (740) 594-2869
Curtis Auto Repair & Towing: (740) 593-7048
Body Shops
This might be the first time you've needed a body shop. Car accidents cause different types of damage to your vehicle. Fortunately, there are several reputable options near you.
Car Rentals
Your car repairs might take several days or longer, depending on the damage. Here are car rental locations in Athens County, OH.
Enterprise Rent-a-Car Jackson, OH
Enterprise Rent-a-Car Lancaster, OH
Avis Heath, OH
Police Departments
You can strengthen your case with the information provided by the investigating officer. Here are websites with the locations for several local police departments in Athens County.
Crash Reports
You may contact the Ohio State Highway Patrol for a copy of the crash report if they responded to the accident. If another police department investigated the crash, you'd need to reach out to them.
Common Car Accident Questions
The car accident lawyers at Kisling, Nestico, and Redick understand that you have many concerns. We keep our clients updated and are always happy to answer your questions. Here are some commonly asked questions by car accident victims.
What if the responsible driver is uninsured?
All vehicle owners in Ohio should have insurance, but some do not. If you were injured in a car accident with an uninsured driver, there are still options for collecting compensation. You might have uninsured or underinsured driver protection in your insurance. An attorney can review your policy. If you don't have this insurance, you could file a personal injury lawsuit to recover compensation for medical care, lost pay, and car repairs.
Should I hire a car accident attorney?
In our experience, there are no "minor" car accidents. Even a rear-end collision may cause severe injury that could prevent you from working for several days. An attorney helps you recover your financial and emotional losses caused by someone's negligence. Kisling, Nestico, and Redick has earned a reputation for recovering substantial settlements for our clients.
What is negligence?
Negligence is a legal term that means an individual did not do what another reasonable person would do in the same situation. Legally, this reasonable expectation is called a duty of care. When someone breaches this duty of care, they are negligent.
What if I can't work after a car accident?
Most auto insurance compensates for lost pay up to the policy limit. However, severe injuries that require a lengthy recovery or surgery can quickly exhaust this resource. It is best to hire an attorney to help you recover the compensation you deserve in these situations.
Why hire Kisling, Nestico, and Redick?
We are experienced personal injury and car accident lawyers who have won multi-million dollar settlements for clients. We believe that you should not suffer twice from an accident that was not your fault. Our lawyers work tirelessly on your behalf.
Call for a Free Consultation
Get help after an injury or car accident from a personal injury lawyer with Kisling, Nestico, and Redick. For a free consultation, use our online form or call 1-800-HURT-NOW.