When you are injured and unsure where to turn for help, reach out to the attorneys at Kisling, Nestico & Redick. We have helped over 10,000 injured people recover compensation from an injury or accident caused by someone's careless action.
Personal injuries and car accidents happen more often than you think in Cambridge and the surrounding area. In addition to helping you file an insurance claim, KNR guides you to local resources you might need after an injury or accident.
You have already suffered physical and emotional damage. Let a personal injury lawyer navigate the challenges of insurance claims to recover the financial compensation you might be entitled to receive.
Our attorneys have secured multi-million dollar settlements. We have an excellent track record that reflects our knowledge and commitment to accident victims like you.
We only get paid when you recover compensation. Schedule your free consultation now. Call Kisling, Nestico & Redick at 1-800-HURT-NOW or reach out online.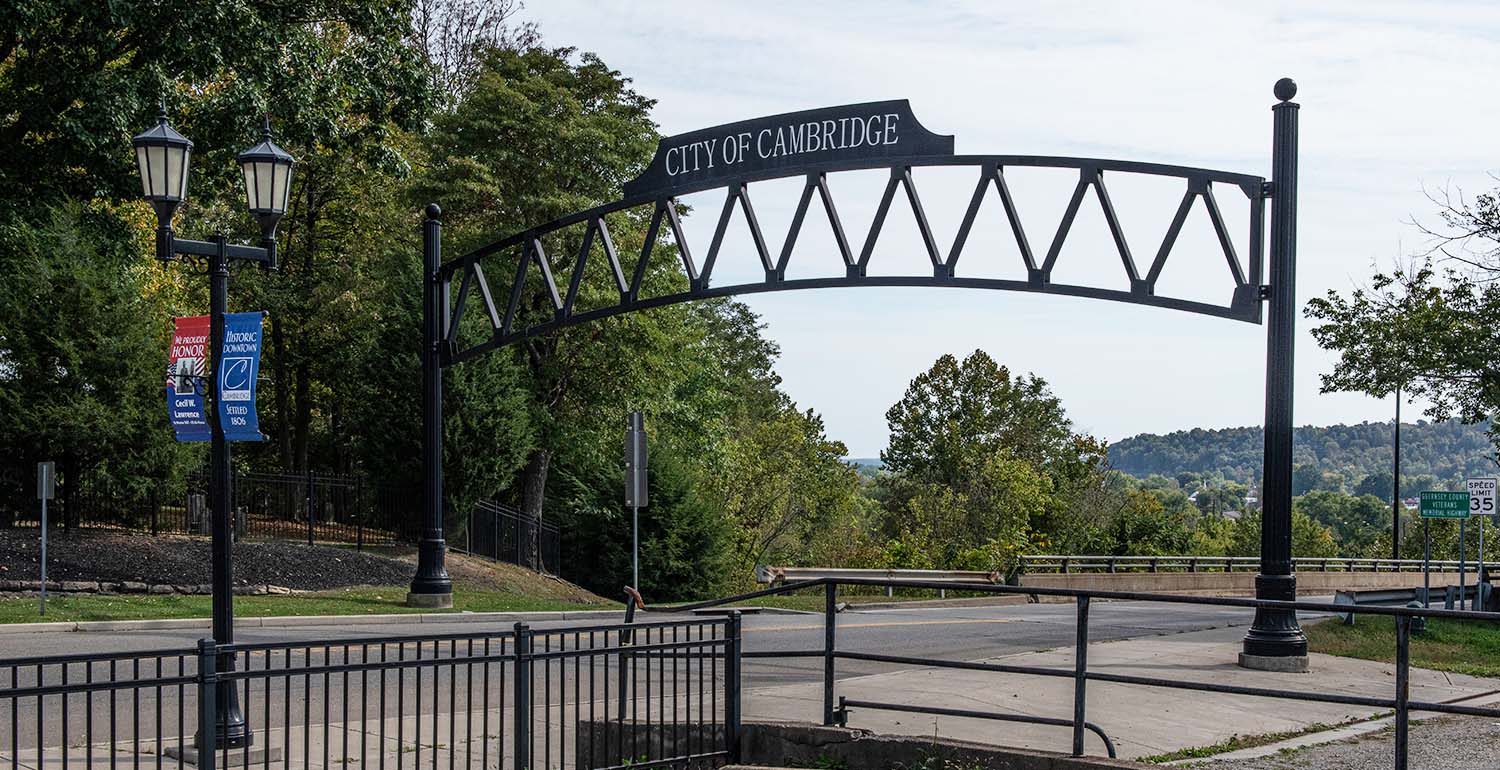 Personal Injuries in Cambridge, OH
Kisling, Nestico & Redick helps accident victims pursue compensation from the responsible party. Our personal injury lawyers serve Cambridge and Guernsey County after many types of accidents, including:
Benefits You Gain with an Attorney
Wherever you live in beautiful Guernsey County, KNR protects your rights after an injury or accident. Working with an attorney gives you more control of your case, which can give you the peace of mind you deserve after a traumatic event. From Cambridge to Cumberland, Senecaville to Pleasant City, you are more likely to recover higher compensation when you hire an attorney to help with your case.
Gathering and Examining Evidence
Insurance companies demand proof of your injuries and losses. An experienced attorney knows how to obtain and examine evidence that establishes liability against the other party. Most accidents happen because someone failed to uphold their duty of care, either through recklessness or omission. An attorney with KNR uncovers the facts to pursue the compensation you deserve.
Evaluating Your Damages
The liable party should compensate you for all the ways your life is affected. An attorney carefully and thoroughly evaluates your damages from both an economic and emotional perspective. Our firm pursues maximum compensation for clients because you deserve to be made whole.
Negotiating a Settlement
Insurance companies like to settle for as little money as possible. They might try to pressure an injured person to accept a lowball offer. When you have KNR negotiating for you, you won't have to deal with the insurance company. We know how insurance companies operate. If they don't play fair, we can take your case to court.
Helping You Find Local Resources
A personal injury lawyer serving Cambridge helps connect you with local resources. We've done the research for you. You'll find this information below, along with answers to frequently asked questions. Kisling, Nestico & Redick wants to help you and your family through this challenging time with expert legal assistance and personalized client service.
Cambridge, OH Resources for the Injured
KNR has 12 locations throughout the state and has helped thousands of injured people get back on their feet.
Here are some local resources in and around Cambridge that you might find helpful as you recover from your injuries.
Hospitals
We recommend that you seek medical help after any type of personal injury or accident. You might not realize that you are injured, or you could underestimate the severity of your aches and pains.
Southeastern Ohio Medical Center
Cambridge VA Clinic (Veterans Only)
Chiropractors
Our experience as injury lawyers gives us an appreciation for chiropractors. You don't have to suffer from a broken bone to be in pain; soft tissue injuries can be quite painful. A chiropractor uses gentle manipulation, massage, and other non-invasive methods to locate the source of your pain.
Although this is not a guaranteed solution to your pain, you might enjoy long-term pain relief and improved health overall with regular chiropractic care.
Common Questions for the Injured
How much time do I have to file a lawsuit?
According to Ohio law, you have two years to file a personal injury lawsuit and about one year for a medical malpractice lawsuit. These deadlines begin from the date of injury. It takes time to gather evidence, interview witnesses or experts, and compile a case.
You also want to have enough time to pursue compensation from the insurance company first. Although some personal injury claims settle without going to court, we can represent you at trial if negotiations break down.
Should I admit fault in my personal injury case?
You should avoid any mention of fault or responsibility if you speak to an insurance adjuster. It is probably best if you let an experienced personal injury lawyer talk to the insurance company. You could jeopardize potential compensation if you admit fault for the accident.
How can I prove the other party is liable?
There are several ways to prove liability in a personal injury claim. Most accidents share a common cause: negligence. Kisling, Nestico & Redick determines liability by showing how the other party breached their duty of care. We have the resources and knowledge to gather evidence of this negligence, which could include one or more of the following.
Photos and Videos
It is always best to take pictures or videos at the accident scene. Include physical evidence in the photo, such as skid marks or debris, depending on the type of incident. We understand that sometimes an accident victim is too severely injured to take pictures. In these circumstances, we look for other sources of photographic evidence, such as closed-circuit cameras.
Witnesses
If possible, talk to people who were there when you were hurt. Witnesses play an essential role in establishing liability in a personal injury case.
Police Report
Police reports document the incident. Depending on the type of injury or accident, a police report may also include a suspected cause and the most likely responsible party. We review this report to help us establish liability.
Should I go to the hospital?
One of the most critical actions after any kind of injury or accident is proper medical care. When you have severe injuries, you are taken to the hospital immediately. You can seek treatment for less severe injuries soon after the accident. However, your injuries can worsen if untreated. Please don't hesitate to get medical attention if you are in pain.
Medical Documentation
Just as a police report provides an official record of your accident, medical documentation proves that you suffered injuries. An attorney will submit medical documentation, including test results, along with your claim. Kisling, Nestico & Redick uses proof of injury and loss to negotiate compensation on your behalf.
Accident Statistics for Guernsey County, OH
Population: 38,875 Total Area: 528 square miles
1,008 traffic accidents in 2020
Of these accidents:
116 were alcohol or OVI (Operating Vehicle Impaired) related
261 were speed-related
100 involved failure to yield
32 attributed to distracted drivers
19 involved motorcycles
Accidents by age group:
269 youth-related
330 involved mature drivers
121 teen-related
Cambridge, OH Car Accident Resources
The Ohio State Highway Patrol investigated 1,000 traffic accidents in 2020. Most accidents occurred on Fridays and Saturdays, with the majority between 2:00 pm and 8:00 pm. Three accidents were fatal.
Not only do car accidents cause pain and suffering, but they also generate a sizable to-do list. Kisling, Nestico & Redick has helped thousands of injured people, and we are here to help you.
Below you will find contact information for local resources in and around Cambridge.
Towing Services
You might need a tow truck to transport your vehicle to the nearest mechanic or garage. Some of these local towing services are on call 24-hours.
Road Warriors Towing
Pine Tree Towing & Roadside Recovery
B & B Body Shop & Towing
Body Shops
We know that you rely on your car, and it is upsetting to see it damaged. Fortunately, there are several local auto body shops near you.
Parsons Collision
Reed's Top Tech Automotive Service
Advanced Automotives
Car Rentals
Your car repairs might take several days or longer. You can rent a car at one of the locations below.
Avis Rent-a-Car (at Fulton Motors)
Expedia – Zanesville
Police Departments
Ideally, you want to have a police report generated at the scene. If that is not possible, you can use the information below to contact some local police departments in Guernsey County and Cambridge.
Guernsey County Sheriff's Office
Cambridge Police Department
Village of Byesville Police Department
Crash Reports
If the Ohio State Highway Patrol investigated your accident, you could request a copy of the crash report online. For all other agency crash reports, you will need to contact the respective police department. Crash reports are helpful if you believe that the other driver is to blame or suspect they were charged or ticketed. An attorney reviews this information to help establish liability.
Common Car Accident Questions
Kisling, Nestico & Redick handles all types of car accidents. We guide you through the complex insurance and legal process. Here are a few of the most commonly asked questions. Please feel free to reach out with additional questions.
What if the other driver is uninsured?
Accidents involving uninsured drivers are more challenging to resolve. Since the at-fault driver does not have insurance, your first source for potential compensation is your insurance. A car accident lawyer can review your policy to determine what benefits you might be entitled to receive. We help you file a claim with your uninsured motorist coverage.
Another option for pursuing compensation is through a personal injury lawsuit. KNR files a lawsuit against the at-fault driver to recover damages for your medical care and other related expenses.
Is it a good idea to hire an attorney?
Our car accident lawyers can help you in many ways after a crash. We examine the evidence, compile receipts, assess damages, and negotiate with the insurance company for maximum compensation. We have decades of legal experience and insider knowledge of the insurance industry. These are benefits that can make a difference in your accident case.
With Kisling, Nestico & Redick, we only get paid when you recover compensation.
What is the difference between liability and negligence?
Negligence is a legal term that means a person fails to act with the same level of care that another reasonable person would under similar circumstances. When negligence causes someone to suffer an injury that leads to financial damages, they may be held responsible (or liable) for their actions.
Common examples of negligence in car accident cases:
Driving while impaired
Distracted driving
Driving with a broken headlight
Running a red light
Who pays if I cannot work after the accident?
A car accident lawyer can help you recover lost pay for time lost because of injury. In many cases, the at-fault driver's personal injury protection (PIP) covers your lost wages. This coverage is only valid up to the policy limit. Your attorney might suggest filing a personal injury lawsuit to seek additional damages if you exceed this limit.
Why Hire KNR?
Our injury and accident lawyers have secured millions of dollars in compensation for injured people throughout Ohio. We have earned a reputation for our skillful negotiation and effective courtroom strategies.
You have suffered enough because of someone's carelessness. You do not have to fight for compensation and justice on your own. Let our experienced lawyers work for you while you focus on your health and your loved ones.
Call for a Free Consultation Today
If you or a loved one was injured in Cambridge, Ohio, contact Kisling, Nestico & Redick today for a free initial consultation. We are available online or by phone at 1-800-HURT-NOW. We only get paid when you recover compensation.